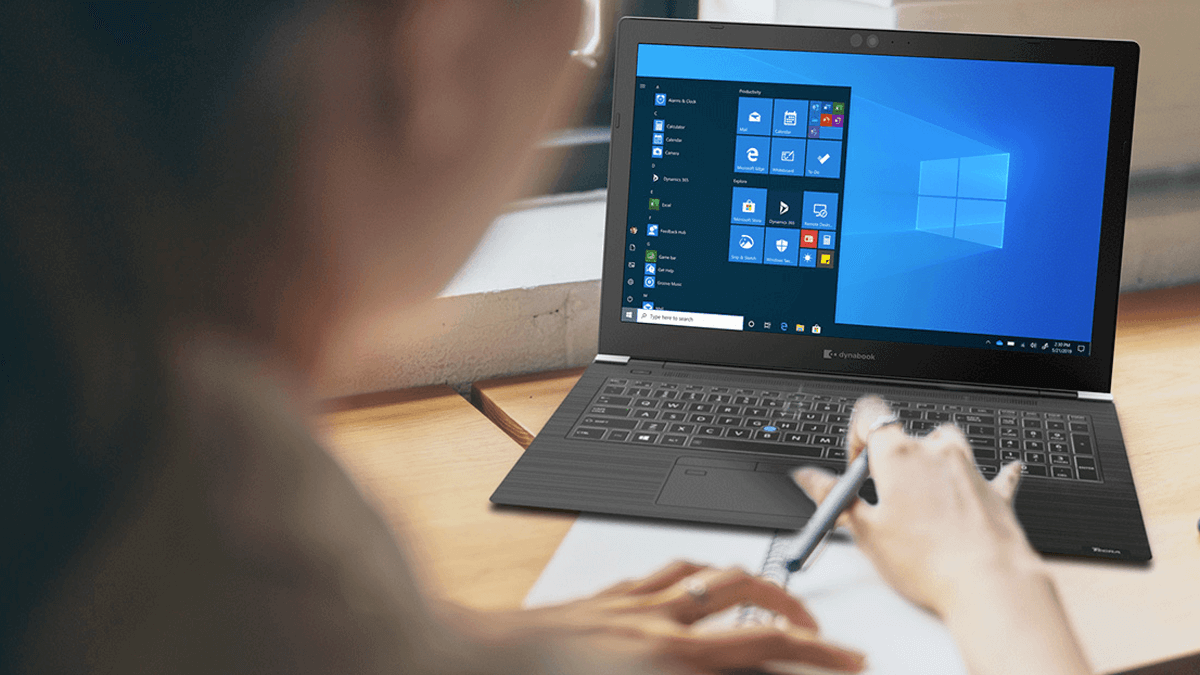 For over 30 years, Dynabook (formerly Toshiba) laptops and technology have set the standard for innovation and reliability by designing, developing, testing, manufacturing in-house and writing their own BIOS. Driven by ingenuity and forward-thinking, Dynabook strives to provide laptops that enhance professional, education and personal success – everyday.
MOS Office Systems
Why Choose Our Laptops?
High-Quality Displays: Sharp is renowned for its expertise in display technology. Many Dynabook laptops feature high-resolution and high-quality displays, which can be beneficial for tasks such as graphic design, video editing, or simply enjoying high-definition content.
Reliability: Sharp has a reputation for producing reliable electronic products. Dynabook laptops are often seen as durable and long-lasting, making them a good choice for business professionals and students who need a dependable device.
Performance: Depending on the model, Dynabook laptops can offer excellent performance. They are suitable for a wide range of tasks, including productivity work, multimedia consumption, and even gaming, depending on the configuration.
Battery Life: Some Dynabook models are designed to have long battery life, which is beneficial for users who need to work or use their laptops on the go without frequent charging.
Lightweight and Portable: Many Dynabook laptops are designed to be lightweight and portable, making them easy to carry around for work or travel.
Security Features: Some models may come with advanced security features such as fingerprint sensors, TPM chips, or privacy screens, enhancing the security of your data.
Schedule Demo
See Our Laptops in Action
Contact MOS Office Systems today to learn more about our Sharp Dynabook offerings and find the perfect solution for your document creation needs.
Additional MOS Products
Transform Your Office with Cutting-Edge Solutions
MOS Office Systems offers a comprehensive range of innovative office products, including printers, copiers, MFPs, and supplies, designed to streamline workflows, boost productivity, and enhance efficiency in any workplace.
FAQ
Empowering Businesses with Quality Office System Solutions
Have questions about our printers, MFPs, or services? Check out our FAQ section for answers to some of our most commonly asked questions.
Yes, we offer leasing options for our printers and MFPs to help make them more affordable for small businesses.
We offer a range of repair services, including fixing paper jams, replacing toner and ink cartridges, repairing print heads, and troubleshooting connectivity issues.
We prioritize service calls and aim to respond as quickly as possible. We operate within a 40 mile radius of our home office in Bellaire, Ohio so that we can have someone on site within 4 hours to get you up and running again.
Our Process
Sales & Service
At MOS Office Systems, we make the printer sale and service process simple and hassle-free. Our experienced team will work with you to understand your specific needs, and we'll provide expert guidance to help you choose the best printers or MFPs for your business.
Consultation
We will discuss your printing needs and recommend the best printer or MFP for your business.
Purchase/Lease
We will help you select and purchase the chosen printer or MFP that fits your needs.
Installation
Our team will install and set up the printer or MFP at your business location to ensure it is ready to use.
Maintenance
We provide regular maintenance and repair services to keep your printer or MFP in top condition.
40-and-4 Rule.
MOS Will Be There When You Need Us
We operate within a 40 mile radius of our home office in Bellaire, Ohio so that we can have someone on site within 4 hours to get you up and running again.
Service and Repair
We take customer care seriously, and that's why we guarantee someone onsite within 4 hours.
Sales & Leasing
We have equipment solutions for every offices, even the ones that are only in our area for a month or two.